---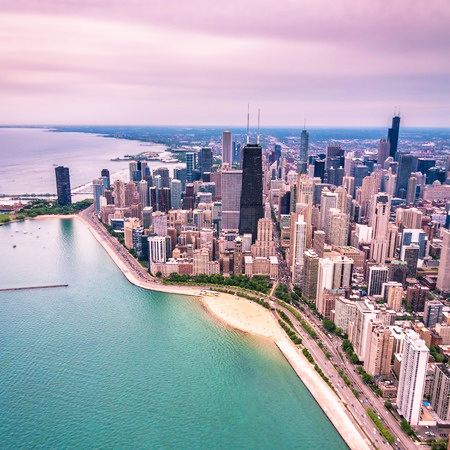 Your Future
The experience you'll get at Civic Consulting Alliance will last a lifetime.
We provide high-performing professionals with a platform to work on the most important issues of the day. We collaborate with the largest institutions, both public and private, giving our staff unique access to where the action is.
We are not just a place to start a career, but a place to build a career. Many of our senior leaders today started their careers with us and rose quickly. Growth at Civic Consulting is driven by performance, not by tenure. This means there's no length of time that you're required to stay at a particular level. Instead, we believe in recognizing and rewarding outstanding performers.
We work on profoundly important issues, like better education, safer streets, healthier communities and an economy that works for everyone. Our team members examine problems but, more importantly, develop actionable solutions that drive progress and improve lives.
We are committed to the growth and development of our talent. We provide formal and informal training on a wide range of critical skillsets, such as leadership, data analytics, consulting methodology, project management and client relationships.
Coaching is part of our culture. Mentors are always just a few steps away, ready and eager to invest in your professional success.
Civic Consulting Alliance is a noted training ground for the region's top leaders. Our alumni run some of the most prominent institutions in Chicago.
---
In our office, the focus is not just on getting work done, but also on growing and developing our team professionally.
Alex Dumitriu
Former Associate, Civic Consulting Alliance
FEATURED ALUMNI:
Don Laackman
President
Champlain College

Don Laackman
Joined Civic Consulting as: Associate Principal
"If you have an inkling of wanting to be a part of the civic landscape of Chicago, I think Civic Consulting Alliance should be your first stop."
Wallace Hilke
J.D. Candidate
Yale Law School

Wallace Hilke
Joined Civic Consulting as: Analyst
"It was a unique place for me to gain a lot of experience in a short amount of time. In three years I worked on a whole range of projects with a number of different people – each of whom not only taught me professional skills and but also were concerned with my overall development."
Tom McKone
Chief Administrative Officer
Chicago Transit Authority

Tom McKone
Joined Civic Consulting as: Associate Principal
"At Civic Consulting, you really get outside of just project level thinking and think about, how do I address an issue in a way that is really going to move the needle?"
Lydia Murray
Associate
Deloitte

Lydia Murray
Joined Civic Consulting as: Associate Principal
"My time at Civic Consulting Alliance gave me the skill sets and experience, and the projects I worked on here, the teams I led here, positioned me to be in the place I am today."
Gillian Darlow
Chief Executive Officer
Polk Bros. Foundation

Gillian Darlow
Joined Civic Consulting as: Associate Principal
"You are having an impact on the place that you are living in, and you see it, you live it, and I think that can be regenerating and refreshing for people. It's an incredible learning experience."