---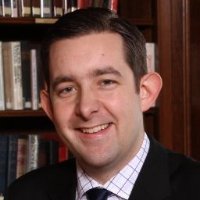 Bringing a Global Perspective to Chicago's Challenges
Growing up in Denmark, I had the benefit of educational and healthcare systems that worked well, even for families like mine with relatively modest means. When I came to Chicago, I looked for ways I could help my adopted city achieve similar outcomes for its residents. My new role as Principal at Civic Consulting Alliance gives me the perfect platform to do that, bridging my previous experiences in government and consulting.
My interest in Chicago was piqued by a short assignment here as a representative of the Danish Ministry of Foreign Affairs. When I moved on to McKinsey, I jumped at the chance to come back to Chicago. It was through McKinsey that I first learned about Civic Consulting Alliance, where I supported a project to reposition the Sister Cities International Program.
Following my time at McKinsey, I joined City Colleges of Chicago (CCC) as Executive Vice Chancellor and Chief Strategy Officer. In this role, I oversaw CCC's Reinvention initiative and was fortunate to collaborate with Civic Consulting on several high-impact projects. Thanks to the support of CCA and its partners, Reinvention has made great strides, resulting in improvements such as an increase in graduation rates from 7% to 17% over the past four years.
My experiences as a Civic Consulting partner and client have demonstrated the real change and impact that the organization achieves. Joining as a Principal seems like a logical next step! In this new role, I am excited to leverage my cross-cultural and cross-industrial background to address some of the biggest challenges facing our region, particularly in the Criminal Justice arena.
My appreciation for how other cultures have solved similar urban problems is a unique inspiration as I help CCA's clients search for innovative approaches to the things that matter most to Chicago residents.
Rasmus Lynnerup
Principal, Civic Consulting Alliance