---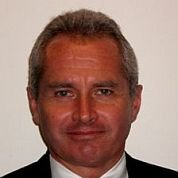 Coming home to Chicago's civic sector
As Executive Director of Genesys Works Chicago—a non-profit organization focused on improving the lives of disadvantaged high school students through skills training and meaningful job experiences—I was always looking for motivated board members who would drive impact. I was familiar with Civic Consulting Alliance thanks to a colleague from my former career at Accenture, and I tried to convince Brian Fabes to join the Genesys board. Brian turned the tables on me. Before I knew it, he convinced me to join Civic Consulting Alliance!
I probably should not have been surprised. Through my roles at Accenture and Genesys Works, I had developed consulting and project management skills, as well as a deep commitment to giving back to the community. Together, these experiences positioned me well for my move to Civic Consulting.
As a Principal, I oversee our Criminal Justice practice, a complex, but highly important area of our region's civic sector. Whether it is the work we have done in the court system, on policing issues, or in the Public Defender's and State's Attorney's offices, I see the meaningful impact our clients, pro bono partners, and staff make. We succeed because we are motivated to make Chicagoland a safer and more just place to live, and it is wonderful to be part of an organization that enables this work.
Through Civic Consulting, I am able to tap into the skills I have developed over my professional career to improve the quality of life for the place that I have called home my entire life.
Eric Patton
Civic Consulting Alliance