---
Executive Fellowships
The Executive Fellowship program allows seasoned professionals to leverage their experience to positively impact Chicago, Cook County, and the State of Illinois. Executive Fellows make a difference on the issues that matter most to Chicago and the broader region – better education, safer streets, healthier communities and an economy that works for everyone – by working alongside Civic Consulting's professional staff, private-sector partners and senior-level government clients.
This is a volunteer opportunity, which requires about 20 hours per week at a minimum. Work hours are generally flexible and require extensive client interaction. Weekly problem-solving sessions with the Civic Consulting Alliance management are required, as are weekly or bi-weekly client updates.
Fellows will have the opportunity to:
Complete high-impact projects for the city of Chicago, Cook County, or the State of Illinois
Work with Civic Consulting management to define the problem, architect a solution and oversee implementation of the solution
Work with senior executives in local government and gain valuable experience working within the context of a public-private partnership
Eligibility requirements:
Typically 10-20 years of business experience, preferably in consulting or project management
Masters degree in business, public policy, public affairs or related field
Significant analytic, relationship management, research, and communication skills. Specific business skills may be required for some projects
Ability to work with a variety of people in a complex political environment
Track record of success in large organizations and ability to get things done in multiple settings
Passion to support the mission of Civic Consulting Alliance
To learn more or apply, contact Daniel Thiel (312-377-6676).
For me, Civic Consulting Alliance was like an internship on steroids. It's that kind of rigor. It's not about the role you play. It's about what you learn in a very short time. It's about gaining experience you can leverage in your future career.
Rose Fealy
CFO and Director of Finance
and Administration,
Museum of Science and Industry
Past Fellows

Rose Fealy
"After having a corporate career, I was looking for a way to give back, and get more exposure into the public or non-profit sector. Coming across Civic Consulting Alliance, I found that they were structured like the corporate world I came from but focused on doing good, driving positive outcomes for the city and the county."
---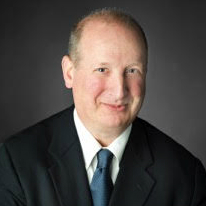 Adam Helman
"I had a long career in private industry, and I felt it was time for a change in direction. I was interested in exploring work in the non-profit area and Civic Consulting was a great place to get experience and meet people."