---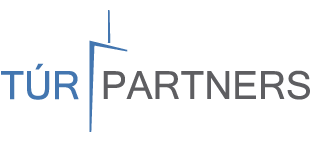 Tur Partners LLC
Tur Partners LLC partners with leaders and innovators to drive growth within global urban markets. Tur, led by its Executive Chairman, Richard M. Daley, former Mayor of Chicago for 22 years, is built upon a strong belief in the importance of cities in the global economy. Tur has brought together a team of professionals with extensive private and public experience capable of delivering economic growth and sustainable solutions across a variety of industries and regions.
Tur works with businesses, municipalities and government agencies throughout North America to develop strategies for competing and thriving in the global economy.  Tur supports its partners in a variety of strategic roles, including:
Navigating the Complex Urban Environment ― Companies must be able to navigate the urban environment as cities grow increasingly central to the global economy.  Similarly, municipalities and government agencies must create an environment that allows businesses to thrive.  Tur supports its partners in addressing the complex issues of operating within urban centers, including: overcoming competitive barriers to entry, transaction structuring and project management, engaging local government and other public constituents, and best-practices in governance and regulation.
Identifying, Facilitating and Structuring Strategic Partnerships ― Tur has established a vast strategic network of companies, organizations and individuals throughout the private and public sector that are committed to executing on opportunities within the urban environment.  These players remain highly engaged with Tur on a regular basis around strategies, projects and initiatives to engage in local economies and confront sustainability issues.  Tur is able to identify, facilitate and structure strategic partnerships across its network to accomplish a variety of objectives, including: entry into new geographic or lateral markets, securing project or corporate financing, obtaining global professional services, and implementing new technologies in particular around clean technology and urban sustainability.