---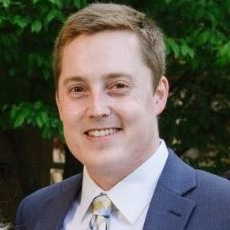 Alex Barth
KPMG Fellow
abarth@ccachicago.org
LinkedIn
Alex is a Senior Associate in KPMG's Financial Services Consulting practice.
At KPMG, he has experience working with insurance and banking clients on strategic initiatives focused on growth, profitability, operational efficiency, risk mitigation, innovation, and partnerships with FinTech companies. Alex is part of KPMG's team focused on ESG – managing financial risks and opportunities from Environmental, Social, and Governance factors, aligning with corporate responsibility, and evaluating the sustainability of a business and the impact of a company's products and business practices on the planet and society.
Alex graduated from the University of Notre Dame with a BS in mathematics and a minor in actuarial science. He loves the outdoors and enjoys skiing in the winter and hiking in the summer.