---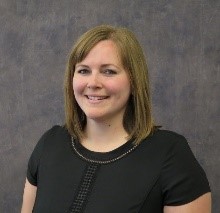 Anna Furby
Protiviti Fellow
afurby@ccachicago.org
Employed at Protiviti for the last three and a half years, Anna specializes in capital programs and process improvements. Prior to working with Civic Consulting, Anna worked on projects for a number of clients throughout North America and Europe including spending ten months of 2018 in Calgary, Alberta for a client in the electricity transmission industry.

Prior to working for Protiviti, Anna was employed by Jacobs Engineering where her client for three years was Chicago Public Schools. While there, she was a key part of the team running the Capital Improvement Program (CIP), executing renovation construction projects throughout the district of $300-$400M annually across nearly 100 schools. She also managed the CIP Intern Program through which many of CPS's construction partners were required to hire a graduating CPS student as a summer intern.

Anna attended the University of Nebraska – Lincoln, graduating in 2010 with a B.S. in Biological Systems Engineering and emphasis in Environmental Engineering. She enjoys reading non-fiction, traveling, and learning new languages, as well as improving the ones she tries to speak: Portuguese, Spanish, and Norwegian.