---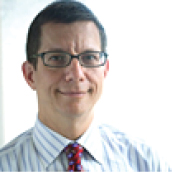 Brian Fabes
Chief Executive Officer 
bfabes@ccachicago.org
312-853-9168
LinkedIn
Since joining Civic Consulting in 2005, Brian has built a leadership team that has forged city-wide collaborations with more than 300 organizations. Together, the partnership that is Civic Consulting Alliance has invested more than $125 million of pro bono services in the things that matter most in Chicago, redefining how the public and private sectors work together to make Chicago a great, global city and building the next generation of civic leaders.
Before joining Civic Consulting, Brian was Senior Vice President at National Louis University, where he was responsible for defining future directions for the institution, including negotiations with for-profit and not-for-profit merger partners. Prior to this, Brian was Acting Provost and Vice President for planning. Brian came to NLU from McKinsey & Company, where he co-led the formation and growth of the North American Product Development Practice and was a leader in Chicago's Healthcare Practice. Brian was also active in bringing the resources of the firm to help government and not-for-profit organizations on a pro bono basis. His clients in these efforts included the Chicago Housing Authority, Seoul National University, Northwestern University, and the Grand Boulevard Federation, a union of social service providers on Chicago's South side.
After earning his Ph.D., Brian taught as an assistant professor of materials science and engineering at the University of Arizona, where he was promoted to associate professor, with tenure, in 1993. He was nominated for the University-wide Five Star Faculty Teaching Award at the University of Arizona in 1990, and awarded the University-wide Burlington Foundation Faculty Achievement Award for Excellence in Teaching in 1993. Brian earned B.S. and Ph.D. degrees in materials science and engineering from the Massachusetts Institute of Technology in 1984 and 1987, respectively.
Brian is a Board member of the Civic Federation and the Economic Club of Chicago, and Vice President of Sukkat Shalom Congregation.