---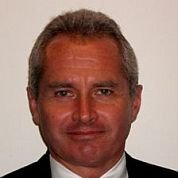 Eric Patton
Principal
epatton@ccachicago.org
312-462-9034
Eric Patton is a Principal at the Civic Consulting Alliance. He joined CCA in January, 2016. He has led projects in the areas of Public Safety, Education, and Economic Vitality.
Eric has worked on a variety of projects at CCA. He managed a project for the Department of Education focused on increasing post-secondary degree attainment for the adult population of the state. He led the development of a program called Chicago Small Business Advantage, which was focused on training small businesses on human resources approaches to improve the lives of their low-income workforce. He also led the CCA team responsible for transition planning for the new Cook County State's Attorney.
Eric joined Civic Consulting Alliance with over 25 years' experience in the for-profit and non-profit sectors in Chicago. Prior to joining the Civic Consulting Alliance, Eric was the founding Executive Director at Genesys Works Chicago, where he was responsible for the start-up and management of all aspects of the operation. He served as Executive Director from 2009 until 2015. Prior to leading Genesys Works, Eric was a partner at Accenture, a global management consulting firm, where he spent over 20 years specializing in the financial services practice and was one of the lead partners in the Chicago office. At Accenture, Eric led dozens of technology and strategy projects, and was responsible for account development for numerous financial services clients.
Eric received a BA in Economics and an MBA in Management Information Systems from the University of Illinois at Urbana-Champaign. He is the former president of the board for DuPage Habitat for Humanity. He has also served on the boards of the New 200 Foundation and the Wheaton Park District Baseball/Softball program.