---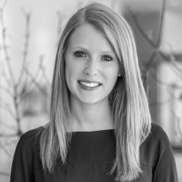 Julie Knowles
Bain Fellow
jknowles@ccachicago.org
312-377-6678
Julie is a Senior Associate Consultant at Bain & Company in Dallas, TX where she has conducted market planning and performance improvement, zero based budgeting, and organization redesign.
She joined Bain in 2016, and has focused her time on data driven cases across the retail and telecom industries. In addition to her casework, Julie is currently the Co-Office Head at Inspire, Inc where she co-heads a leadership team of pro-bono consultants to oversee case scoping/staffing, client relationships, and personal development of Bain team members. She has previously served on recruiting and training teams at Bain.
Julie holds a BS in Computer Science with a minor in mathematics from Washington University in St. Louis.