---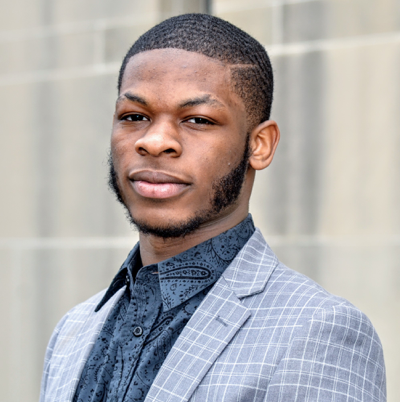 Kayode Balogun
Undergraduate Fellow
kbalogun@ccachicago.org
LinkedIn
Kayode Balogun is a summer Undergraduate Fellow at Civic Consulting Alliance, where he is supporting projects with the Chicago Police Department. Kayode came to Civic Consulting Alliance through the Academy Group's internship program.
A native Chicagoan, Kayode is a rising junior at Gettysburg College, where he is pursuing a bachelor's in business and organization management, with a minor in sociology. Outside of the classroom, Kayode supports and guides incoming freshmen as a Residential Assistant. Kayode spends most of his time advocating for the students of color on campus through the Black Student Union (BSU) and the Fellaship. As the President of BSU, he meets with every minority group on campus to create solidarity between students from diverse racial and cultural backgrounds, while also amplifying conversation around social issues on campus. Kayode enjoys creating diverse campus events that help students of color feel comfortable on a predominantly white campus, and that offer other students a unique experience. As a leader of the Fellaship, he works to unify men of color on campus to increase social impact and awareness.
In his free time, Kayode enjoys graphic design and video content creation. He discovered these interests while developing presentations and advertisements
during his internship in the marketing department for the Chicago Sky Professional Women's basketball team. Kayode also enjoys playing pick-up basketball in the men's intramural league.