---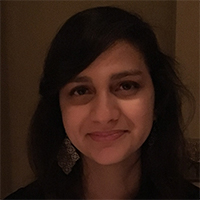 Nikita Kansra
BCG Fellow
nkansra@ccachicago.org
312-853-9167

Nikita Kansra is a BCG Fellow at Civic Consulting Alliance. She joined in summer 2017 to work on projects related to criminal justice and public safety.
Prior to working at Civic Consulting, Nikita worked at the Boston Consulting Group, primarily consulting on sales and marketing strategy and execution for companies in the retail and travel / tourism sectors. She has also worked at the U.S. Department of Education and Legal Outreach, an education non-profit in New York City.
Nikita graduated from Harvard College with a B.A. in economics and a secondary field in government. Nikita's personal interests include journalism, law, and education.