---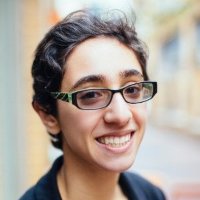 Shoham Geva
Associate
sgeva@ccachicago.org
LinkedIn
Shoham is an Associate at Civic Consulting Alliance. She joined the organization as an Analyst in 2017. While at Civic Consulting Alliance, Shoham has worked primarily on projects within the Economic Vitality and Public Safety and Criminal Justice platforms.
Before starting at Civic Consulting, Shoham interned with the Department of Homeland Security's appropriations team, U.S. Senator Gary Peter and A2Ethics, a local organization which encourages the application of ethics to policy and community practices.
Shoham graduated with distinction from the University of Michigan with a BA in Political Science and minor in Business. During her time at U of M, she also served as the editor in chief of the student newspaper, The Michigan Daily, and as a project manager for a campus consulting organization. In her free time, Shoham enjoys running, writing and exploring Chicago.