---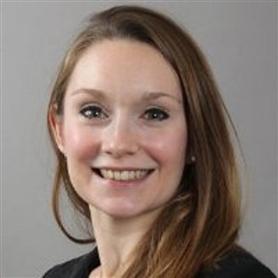 Stephanie Dolan
Principal
201-873-0347
Stephanie is a Principal at Civic Consulting Alliance. She joined CCA as an Associate Principal in March 2017. Prior to joining, she spent four years working in management consulting. At Monitor Deloitte, she advised clients on a range of challenges including corporate and business unit strategy, merger integration, and go-to-market strategy.
Prior to business school at the University of Michigan, Stephanie worked in economic development at ACCION International, a microfinance nonprofit. There, she worked closely with impact investors to expand equity investment opportunities in the financial inclusion space, worked with micro-lenders to prepare their organizations to receive investor capital, and published a series of papers on governance best practices and case studies. In this role, she traveled frequently to visit microfinance institutions and meet with small businesses in India, Africa, and Latin America. Prior to ACCION, Stephanie worked at Morgan Stanley in financial research, as well as the State Department and Department of Justice.
Stephanie holds an MBA from the University of Michigan's Ross School of Business with a focus on strategy and marketing, and a BA in History and Political Science from Dartmouth College. In her spare time, she enjoys visiting Chicago's (free!) Lincoln Park Zoo, exploring the city's gorgeous lakefront, and serving on the Junior Board of Children's Oncology Services, Inc.