---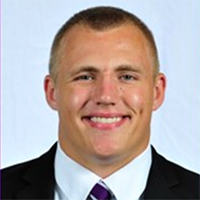 Tommy Doles
Undergraduate Fellow
tdoles@ccachicago.org
312-377-6679
LinkedIn
Tommy joined Civic Consulting Alliance as an undergraduate fellow in March 2017. He is currently working on a project in community and neighborhood change.
Before joining Civic Consulting Alliance, Tommy led several undergraduate organizations, serving as the president of the ROARR anti-bullying program, and Northwestern's chapter of Athletes in Action and Uplifting Athletes.
Tommy is a junior at Northwestern University, studying Political Science with a minor in Business Institutions, and is an offensive lineman on the Northwestern football team. In his free time, he enjoys reading, traveling, volunteering, and watching C-SPAN.