---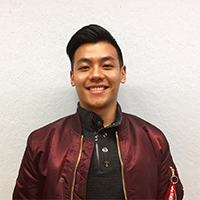 Yen-Kai Huang
School of the Art Institute Design Intern
yhuang@ccachicago.org
312-277-6675

Yen-Kai Huang joined Civic Consulting Alliance as a School of the Art Institute Design Intern in January of 2017. He will work on redesigning the visual language of Civic Consulting Alliance's communications and other visual graphics.
Prior to joining Civic Consulting Alliance, Kai worked at F Newsmagazine where he designed spreads for the monthly publication and illustrated content for various articles. He also works as a freelance designer and illustrator, creating artworks for restaurants, musicians, and other clients.
currently attends the School of the Art Institute of Chicago where he will graduate with a Bachelor's of Fine Arts with an emphasis on Visual Communications. In his free time, he enjoys cooking, playing pickup basketball, and competitive video games.