We make a meaningful, measurable impact on the issues that matter most.
Our program areas
The future of our city, region, and state depends on real progress in our four program areas: education, criminal justice, healthcare and economic vitality. The Civic Consulting Alliance model connects the private and public sectors to solve problems and capture opportunities in these areas at no cost to taxpayers. There are no quick fixes – many of our projects are structured into multiple phases with long-term goals that take years to achieve.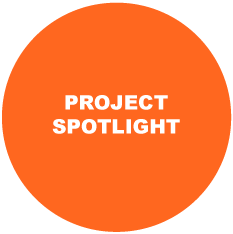 City-County collaboration accelerates neighborhood economic growth
Five years after the Great Recession, too many neighborhoods still suffer from double-digit unemployment. While these neighborhoods have significant assets that could be used to spur regional economic growth, including land and human capital, new industrial investment has been lacking... Read More
Our team relished the chance to work so closely with the City and County on such an innovative program. Growth Zones will generate economic growth and jobs in neighborhoods that need them the most.
Jason Hanson
McKinsey & Company
We grow civic leaders.
Our impact extends beyond the outcomes we accomplish in our program areas – it is multiplied by the leaders who grow through working with us. Individuals in our partners' pro bono teams and those who work in-house at Civic Consulting Alliance work closely with high-level government officials to form a deep understanding of a given issue and develop plans to address them. This is more than valuable experience – it often inspires a lifelong passion for service that impacts Chicago long past the end of an individual project.
Read What Our Alumni Have to Say