Education
Great cities prepare the next generation.
The future of Chicago is inextricably linked to our youth and the success of our schools. Education prepares our workforce, strengthens families and communities, and brings intellectual vitality to everything we do. Our ability to prepare all of our youth for the future says a lot about who we are and what we want our future to look like.
Our vision in Education is to create an education system that provides equitable access to living-wage career paths for all students and enables growth of an economy that works for everyone. In the area of Education, Civic Consulting Alliance focuses on:
Implementing and testing new models in primary, secondary, and tertiary education.
Developing a cohesive system to support student achievement both in and out of school.
Producing scalable impact to improve the educational outcomes for large numbers of students.
Case Study:
The Reinvention of City Colleges of Chicago
Challenge
For many low-income Chicagoans, education and training is the path to a better life. But by the middle part of the last decade, the City's community colleges had lost a step. Enrollment had fallen from 200,000 to 115,000 in less than 10 years. Barely seven percent of first-time students attending full time were completing a certificate or degree, just a third of the national average. Eighty percent of programs were graduating fewer than 45 people per entering class and too many of these programs weren't tied to actual regional economic need. Fifty four percent of degree-seeking students were quitting in their first six months. While City Colleges was meeting its goal of providing access, the Colleges were not, by objective standards, putting students on the road to success.
Action
The origins of the turnaround can be traced to 2007, when Civic Consulting Alliance, at the behest of then Mayor Daley and in partnership with the Boston Consulting Group and the Federal Reserve Bank of Chicago, convened a panel of civic, educational, non-profit, and business leaders across the city. The group was charged with answering one fundamental question: what role should the City Colleges play in the future of Chicago?
In 2010, Cheryl Hyman was appointed as Chancellor and quickly established herself as the kind of client that Civic Consulting Alliance looks for: visionary, collaborative, committed to change and willing to make the tough decisions. The process of "Reinvention," as this initiative was now called, took shape. Everything from the student registration process to the student program portfolio was overhauled.
Over the next few years, Civic Consulting Alliance recruited and deployed a range of world-class expertise. McKinsey & Company helped develop the detailed strategic blueprint for Reinvention; Accenture redefined technology needs and strategies; KPMG designed new procurement processes and reengineered other operational functions; Lantern Partners provided key recruiting services; and R. Kent Carson contributed important human resources services. All this work was done in collaboration with Chancellor Hyman's new leadership team and dozens of faculty, staff, and students, who came from all corners of Chicago to be part of Reinvention.
Results
One step at a time, results began to emerge. The total number of awards (degrees and certificates) topped 10,000 for the first time. Graduation rates doubled. Operations began running more effectively. Last year, City Colleges met or exceeded at 20 out of 24 key metrics of performance and reinvention.
Reinvention is not complete. There is more to do. But City Colleges of Chicago is on an extraordinary path of renewal and reinvention which has an incalculable benefit.
Click here to access the PDF of this case study.
Click here for article from Stanford Social Innovation Review.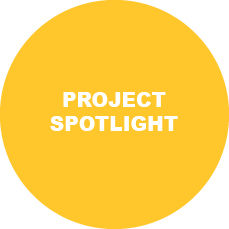 Students Celebrate Success in Early College STEM Schools
Students graduating from high school and college today enter an intensely competitive job market, in which good-paying, middle class jobs are increasingly scarce. In 2012, Chicago Public Schools, the City Colleges of Chicago, and the Mayor's Office worked with Civic Consulting and five corporate partners to launch five "Early College STEM (Science, Technology, Engineering and Mathematics) Schools," where students could earn both a high school diploma and an associate's degree in Information Technology at no cost to the student..Read More
Thanks to this engagement, I have a broader perspective on how data are used to make business decisions, which I know will make me even more effective in my role at KPMG.
Bruce Dotten
KPMG