---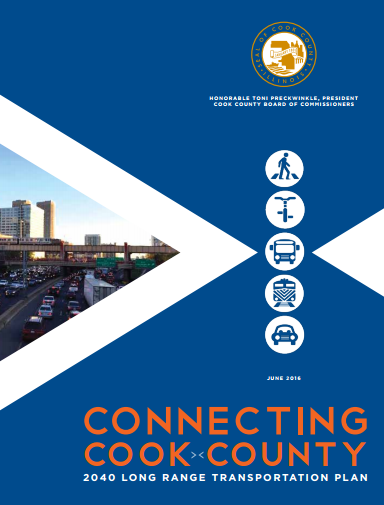 Driving long-term transportation improvement
Access to affordable, convenient transportation options is critical for connecting residents to economic opportunity. In 2016, Civic Consulting Alliance helped Cook County develop its first Long Range Transportation Plan in more than 75 years, paving the way for crucial transportation upgrades.
The plan provided important strategic guidance for the County's Department of Transportation and Highways (DOTH), and following the plan's release, funding was allocated for the County's transportation work. To achieve the goals of the strategic plan, DOTH first needed to distill its five guiding priorities into specific, actionable initiatives to implement.
To that end, Civic Consulting staff worked with DOTH to inventory initiatives the department could take on to bring the transportation plan to life. The team developed criteria to assess each initiative's impact and feasibility, ultimately creating a portfolio of more than 50 initiatives for DOTH to implement. The Civic Consulting/DOTH team also developed a project management framework to oversee the implementation, including tools to track progress, address obstacles, and collaborate with multiple regional and national transportation stakeholders.
With early initiatives already launched, the plan is becoming a reality, and the County has started making meaningful investments to connect residents to jobs, leisure activities, and one another.
"Through our collaboration with Civic Consulting, we developed an implementation plan that has been a catalyst for the department in executing critical transportation priorities," said John Yonan, DOTH Superintendent. "Thanks to this work, the County will continue to serve as a national leader on transportation."
For more information on this project, contact Frank Beal.
Thanks to this work, the County will continue to serve as a national leader on transportation.
John Yonan
Cook County Department of Transportation and Highways