---

Deloitte
Deloitte and Civic Consulting Alliance have collaborated on 17 projects since 2009, providing millions of dollars in pro bono value to public sector clients. In recent years, consultants from Deloitte have participated in multi-month externships with Civic Consulting Alliance, capturing a unique opportunity to build public-sector consulting expertise while making a tangible difference in the city.
Specifically, the externs participated in projects addressing regional healthcare and public safety, including:
Developing a community policing plan for the Chicago Police Department, as well as an overall governance structure to implement the plan
Creating a strategy to help Cook County Health and Hospitals System listen and respond to patient needs
Developing Cook County Health and Hospitals System's network and capability plan
​For more information, read our Fellowship Packet or contact Civic Consulting Alliance Principal Wendy McCullough.
I am grateful to have had the opportunity to join the board of Civic Consulting Alliance. One of the most important motivations for my doing so is the opportunity to lead by example. As leaders we have many eyes upon us. How we invest our time and resources tells those around us what really matters. Community service matters--it is not only a responsibility and a duty, but also a privilege.
Bryan Funkhouser
Principal and Chicago Managing Director of Consulting,
Deloitte
Past Fellows

Claudia Sulkowski
"Civic Consulting provides tremendous networking opportunities, from high ranking leaders in the public sector to talented colleagues in the private sector. Many of my relationships continued after my fellowship – I am still in close contact with those I met and worked with during my time at CCA."
---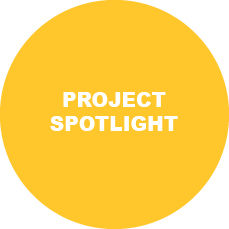 Becoming a Chicagoan
Traveling so much for my job, I didn't always feel connected to Chicago. But during my six-month externship at Civic Consulting Alliance, I got to know my city a lot better while working with senior public sector executives to help residents access healthcare... Read More
Using skills I honed at Deloitte, I translated what I learned into strategies for serving customers.
Claudia Sulkowski
Senior Consultant, Deloitte
Former Civic Consulting Deloitte Fellow